When Jennifer was six years old, she visited Loon Mountain with her family. That day, she told her parents she'd marry her true love there. As miraculous as it sounds, that's exactly what happened! After Jon and Jennifer fell for each other, they knew exactly where they wanted to share their love with their closest family and friends and have a Loon Mountain Summit wedding. Taking in the stunning view of the mountaintops in the distance, they began the rest of their lives together.
Jon had said he was most excited to see Jen's radiant smile on her wedding day, and his face could be seen beaming with utter joy as she walked down the aisle. It was an emotional and heart-warming day, and we loved being a part of such a touching celebration. Congratulations, Jon & Jennifer!
Stairway to Heaven
In December of 2010, Jen was working a shift at the Honey Dew when she saw a familiar pair of headlights outside. Jon was a regular, and that night he came in with his friends. After Jen told him a joke about a chicken farmer, he shook his head and called Jen crazy (which he still does today!). After looking him up on Facebook later that night, she found his number and decided to make a bold move by texting him:
"Hey, wanna hear a joke?" Jen asked.
"Huh? Who's this?"
"Jen from Honey Dew!"
Even though Jon deleted his number from Facebook after that, their relationship was only just beginning! The two went on a bumpy, yet exciting, ride together over the next few years. Jen often snuck away from her parents to meet Jon, and they spent time together in his garage while he worked on cars. They declared their love one night as they sat on the couch listening to Led Zeppelin's Stairway to Heaven. Eventually, Jen ran away with Jon and the couple got a small place together. Although John was hesitant to get married, his love for Jennifer changed his mind and he proposed in June of 2019. The rest was history!
A Meaningful Wedding Day with Striking Views
Jon and Jennifer's wedding day was filled with fairytale romance, but the memory of Jen's late father made the day even more meaningful. She carried a bouquet of flowers with a photo of her father that read, "Walk with me, dad," as she walked down the steps to meet Jon at the altar. It was one of our favorite moments. Everyone then enjoyed a wonderful night at Woodstock Inn Brewery. Jen and Jon danced to "I Don't Dance" by Lee Brice. The song's lyrics capture the essence of their relationship perfectly: "Spinnin' you 'round and 'round in circles / It ain't my style, but I don't care / I'd do anything with you anywhere."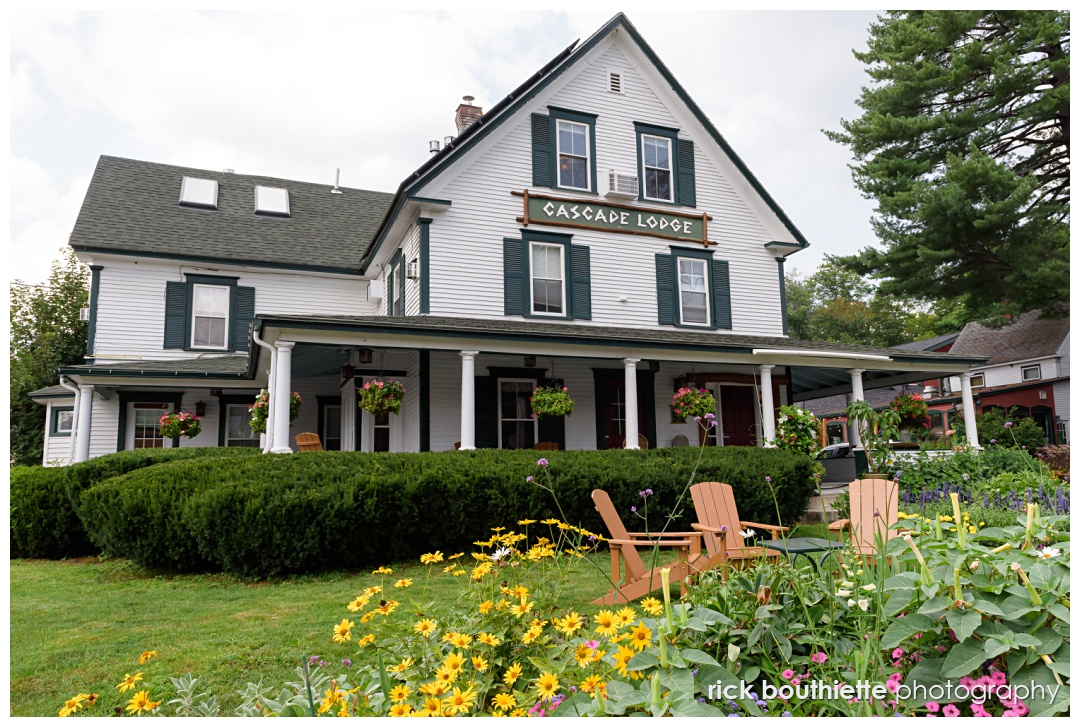 Many thanks to the phenomenal team who made this wedding session so perfect…
Ceremony: Loon Mountain Summit
Reception: Woodstock Inn Brewery
Wedding Coordinator: Patrick Spain, Loon Mountain Summit
Florist: Heidi Cook, Mountain Roots Farm
Cake: Justin Despres
DJ/MC: Peak Entertainment Inc.
Dress: Spark Bridal Outlet
Bridesmaid's Dresses: David's Bridal
Makeup: Maura Lonergan, Daydreams Hair and Nails
Hair Styling: Nicole Kelley, Daydreams Hair and Nails
Menswear: Men's Warehouse
Bagpiper: Michael James Rennie
Photography: Rick Bouthiette Photography
Loon Mountain Summit Wedding Photography from Rick Bouthiette Photography
We capture special moments every day, and we would love to tell your story through photography. Whether you are looking for a Cape Cod resort wedding or a charming seacoast celebration, we are here to take elegant, professional photos that you will remember forever. To learn more about our wedding photography and other services, give us a call at 603-361-2216.